Stay tuned for 2023 registration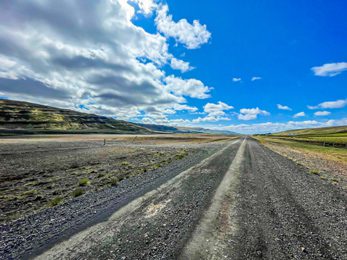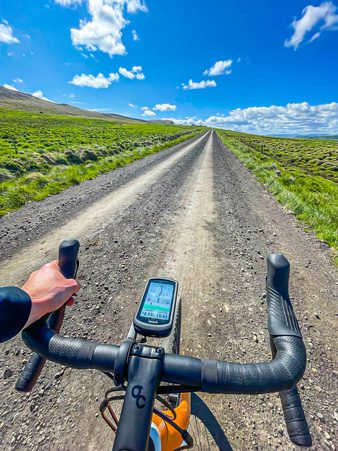 Grefillinn is an old Icelandic word for a pickaxe, which signifies the gravel that the Icelandic glaciers and rather harsh Icelandic highland weather has chipped away and given us to ride on. Also "Hver grefillinn" is a mild swear word, kind of like "What in the blooming hell" which signifies possible exclamations from participants when tackling the course and experiencing the view.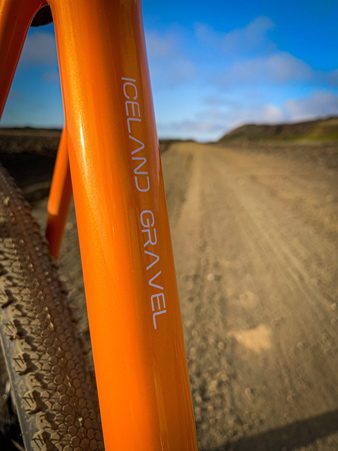 The race starts and finishes at Krauma, the beautiful geothermal baths. Participants will be able to wash of the road dust in the relaxing pools of Krauma after the race.
The race takes you through Reykholtsdalur and Lundareykjadalur, two beautiful agricultural valleys filled with grass fields, salmon rivers and sheep. The climb out of Lundareykjadalur is called Uxahryggir, it is a approx. 15 km climb of 300 meters. Many waterfalls can be seen on this part. The Kaldidalur highland road is next. It can only be described as magnificent, set in a desolate post-glacial surroundings. The road is a bit rougher than up till now. The highest point of Kaldidalur is at approx. 700 meters and the view is great in all directions. The glacier Eiríksjökull can be seen from there as well as the former glacier Ok. The descent down to Húsafell takes you through contrasting nature, starting in the post glacial desert and ending in the low forest and clear rivers of Húsafell. From there you ride through some beautiful agricultural valleys of Hvítársíða. The great glacial river Hvítá runs down this valley and can be great inspiration for wild riding. Next up you will experience the diverse countryside of Borgarfjörður, with its climbs and bumpy roads. Right before you hit the asphalt on they way back you will go through Varmaland, home of greenhouses for cucumbers.
A ride you'll remember for a long time!
Experience Nature from its Core
Krauma is a natural geothermal baths & spa at Deildartunguhver, Europe's most powerful hot spring.
Grefillinn is brought to you by Krauma where the race starts and finishes. There is no better way to end your gravel grinding than with a geothermal bath, beer and burger.
Not all roads are created equal. 
Some of them are pretty rough, in fact, which is where the Nuroad from Cube comes in. 
Blending cyclocross ruggedness with road bike alacrity, it's the perfect tool for nudging the boundaries and exploring a bit further off the beaten track 
Grefillinn is sponsored by Cube and Tri.